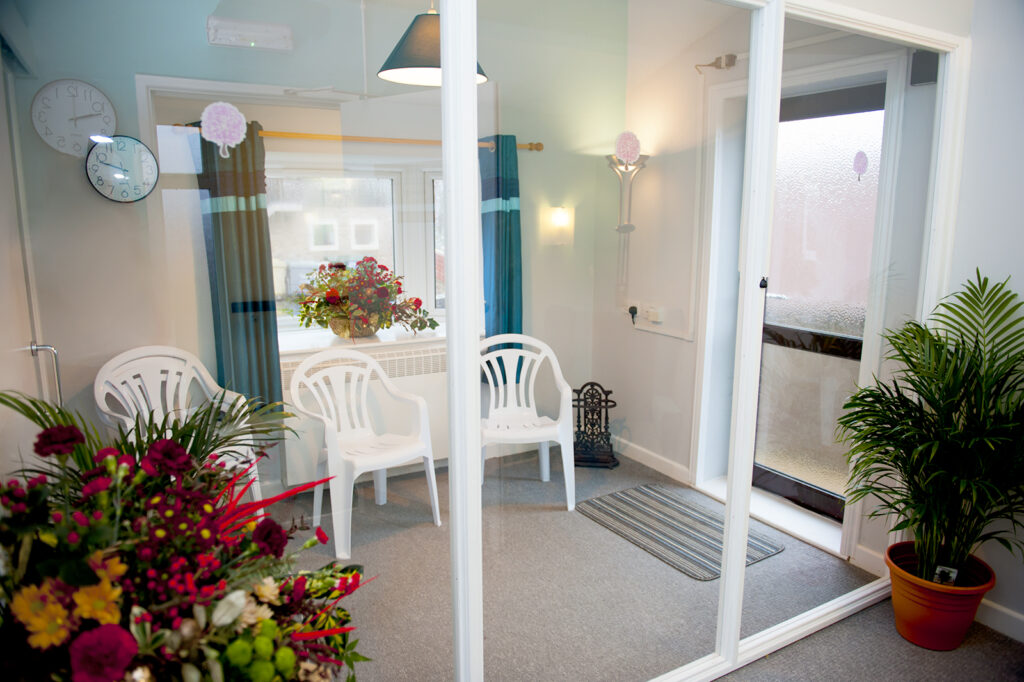 Like everyone else, the pandemic has affected us hugely. We are enormously grateful to have had no cases among residents nor staff but need to remain vigilant, to protect ourselves and our loved ones.
Our careful precautions include frequent and thorough hand-washing and sterilisation procedures, the wearing of face masks and of course, distancing.
Arrangements are in place for socially distanced visiting. These are carefully controlled with appointments and provide a safe environment, in which to communicate with loved ones.  Alternatively, you may prefer to use our safe visiting room.